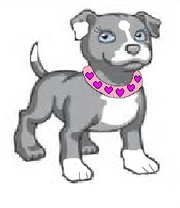 Polly (formerly Meg) is Gort's sister who lives with a little girl named Anna in the Big City. She's nice, smart, generous, and adventurous, but can be a little bossy sometimes. Although she despises Eva's gang and her brother's membership, she still loves him.
Relationships
Gort (brother) Anna (best friend)
Lovebug (best friend)
William (best friend)
Princess Ava (best friend)
Freddy (friend)
Mela (friend)
Balloon (friend)
Danny (friend)
Treena (friend)
Kate (friend)
Magic (friend)
Zull (enemy)
Eva (enemy)
Krakia (enemy)
Trickria (enemy)
Ad blocker interference detected!
Wikia is a free-to-use site that makes money from advertising. We have a modified experience for viewers using ad blockers

Wikia is not accessible if you've made further modifications. Remove the custom ad blocker rule(s) and the page will load as expected.