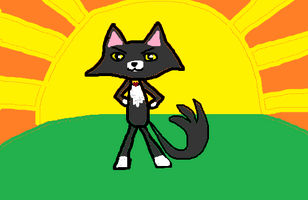 Felix is the brave and strong Prince of Feline Kingdom. He likes being a hero and fighting for good and dislikes dogs, evil, and his citizens being in danger. He wears the Kittness Heart around his neck.
Feline-Smashville Citizens:
Meariow (Mario)
Meow-Luigi (Luigi)
Pikameow (Pikachu)
Pussonic (Sonic)
Link-Wildcat (Link)
Kitten Link (Toon Link)
Kirby Kat (Kirby)
Kitty Peach (Peach)
Kittelda (Zelda)
Foxycat (Fox)
Lloydymeow (Lloyd)
Mega Meow (Mega man)
Pockemon Kitter (Pockemon Trainer)
Catlizard (Charlizard)
Jigglykit (Jigglypuff)
Nessiamese (Ness)
Samiese (Samus)
Captain Kitten (Captain Falcon)
Marthcat (Marth)
Ikat (Ike)
Narucat (Naruto)
Ichikat (Ichigo)
Snakat (Snake)
Tailsykat (Tails)
Falcat (Falco)
Wolfkat (Wolf)
Squirket (Squirtle)
Gallery
You can help by creating the rest of the images I need with the Kitten Creator!
Ad blocker interference detected!
Wikia is a free-to-use site that makes money from advertising. We have a modified experience for viewers using ad blockers

Wikia is not accessible if you've made further modifications. Remove the custom ad blocker rule(s) and the page will load as expected.