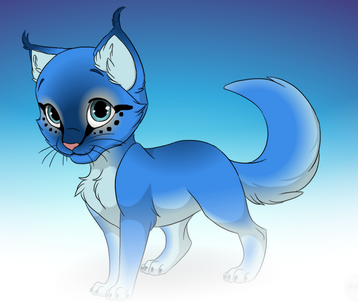 Prince Zoldine is 
Princess Ana-Dancing
's long-lost younger brother and the ruler of Ryminia, a bordering kingdom of Warville.
He visits Pocketville whenever he can to see Princess Ava and Eva. He and Eva often end up fighting, though, because he wants her to be good, but she continues to be bad.
He's best friends with Eve and thinks she's the greatest kitten in the universe.
He has had a secret crush on Princess Lola ever since they first met.
Character Profile
Species: Felis Magicys
Gender: Male
Personality: Kind, caring, friendly, loving, and optimistic
Friends: Princess Ava, Eva, Eve, William, Mela, Balloon, Danny, Willis, Prince Alex, Wallace, Magic, Kate, and Princess Lola (crush)
Enemies: Petbuster and Giana
Weapons: Light arrows, light claws, and kindness
Likes: Lola (crush), Eve, his friends, and gentleness
Dislikes: Villains, hard times, and bad weather
Ad blocker interference detected!
Wikia is a free-to-use site that makes money from advertising. We have a modified experience for viewers using ad blockers

Wikia is not accessible if you've made further modifications. Remove the custom ad blocker rule(s) and the page will load as expected.