This wiki contains more smash girls and few smash boys.This wiki will have the character pages like: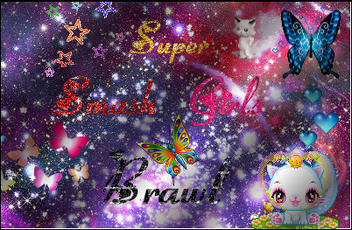 Maria
Lugia
Byaser
Waria
Walugia
Plum
Alinka
Zaldy
Toon Alinka
Gianandorf
Geka
Ikie
Martha
Foxy
Falcessa
Wolfy
Captain Firework
Pikina
Dark Lucaria
Squirtessa
Charlotzard
Naruta
Nataliass
Lucida
Selen
Sofia
Talia
Shadyra
Mega Woman
Samessa
This wiki can start in 25 June 2013.
Ad blocker interference detected!
Wikia is a free-to-use site that makes money from advertising. We have a modified experience for viewers using ad blockers

Wikia is not accessible if you've made further modifications. Remove the custom ad blocker rule(s) and the page will load as expected.